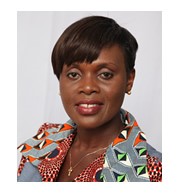 LAWYER JOYCE OPOKU-BOATENG
(BARRISTER AND SOLICITOR OF THE SUPREME COURT OF GHANA)FOUNDER AND CEO
The desire to set up an NGO focusing mainly on the rights of women and children stemmed out of the number of years working as a gender rights advocate both in the governmental and non-governmental establishments. The passion to make a difference in the lives of women and children, particularly victims of human rights abuses was given more impetus, when in September 2007, she was selected by the USA Department of State as a Distinguished Visitor and participated in the prestigious International Visitor Program under the theme "Combating Trafficking in Persons II". Education
Joyce started her primary or basic education at the Methodist School, Kwahu Danteng and continued at the Morning Star Preparatory School, Cantonments, Accra where she sat for the Common Entrance Examination. She proceeded to Aburi Girls Secondary for her O'Level and A'Level Examinations (1979-1986).
She was admitted to the University in 1987 and graduated in 1990 with a Bachelor's Degree in Law and Sociology. She undertook the Professional Course at the Ghana Law School and was called to the Ghana Bar in 1994 as a Barrister and Solicitor of the Supreme Court of Ghana.
To give herself an international exposure she proceeded to the United Kingdom where she studied various courses including Legal Secretaryship, Law Relating to Banking(Chartered Institute of Bankers, UK) and on-the-job capacity training.Professional Experience
Joyce has practised as a lawyer in various establishments home and abroad. She has undergone extensive training as a Trainer of Trainers in various aspects of Human Rights, particularly in Child Rights and Gender Advocacy.
Member of the Disciplinary Committee of the GFA
Member /Resource person – Federation of International Women Lawyers – FIDA
Member /Resource person– African Women Lawyers Association
Member of the Kaneshie Presbyterian Church – Building and Harvest Committees member
Job Experience
Legal Counsel/Company Secretary/Office Manager – Prestea Sankofa Gold Ltd
Legal Officer (State Attorney) – Ministry for Women and Children's Affairs
Partner – Opoku-Boateng & Associates, Legal Practitioners
Legal Practitioner – Peasah Boadu & Co. Legal Practitioners
Legal Assistant – Waran & Co Solicitors, London
Legal Assistant – Yvonne Brown & Co Solicitors, London
Company Secretary – Osei Wiredu & Associates, Chartered Accountants
Court Clerk (National Service) – Judicial Service of Ghana
Associate Lecturer – Methodist University
Legal Officer/ Resource Person – African Women Lawyers Association –
Expert/Consultant in Human Rights
Member of the Federation of International Women Lawyers
Resource person in mass gender and child rights education
Trainer of Trainers in Human Rights
Resource person in Domestic Violence and Human Trafficking
Trainer of Security personnel (Police, Military and Immigration) in Human Rights
International Exposure
Honoured as Honourable Colonel of the Order of the Kentucky Colonels, USA (2007)
Honoured as Supremo Viajante del Sudoeste by the El Paso , USA (2007)
Represented the Honourable Minister for Women and Children's Affairs at ECOWAS, Abuja (2004)
Represented the Honourable Minister at the Hemispheric Summit of the Organisation of American States (OAS), Washington, USA, (2004)
Have attended various workshops and conferences in Senegal, Cameroun, Benin
Resource person for Save the Children, Sweden, on Child Rights and trained military personnel going on peace-keeping
Trainer of Trainers on human issues including Trafficking in persons, Domestic Violence, Child Rights, Property Rights, Housing Rights
Legal Technologies, London – Litigation Support Officer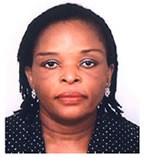 FALILATU LIGALI
CEO (EXPLICIT IMPRESSIONS LTD)
Nimbus foundation believes and appreciates the power of images on the human mind, and therefore will employ positive graphic imagery and documentary evidence to convey our message to our readers and audience. Women are the drivers of economic growth and prosperity. It is for women to realize their potential and take charge.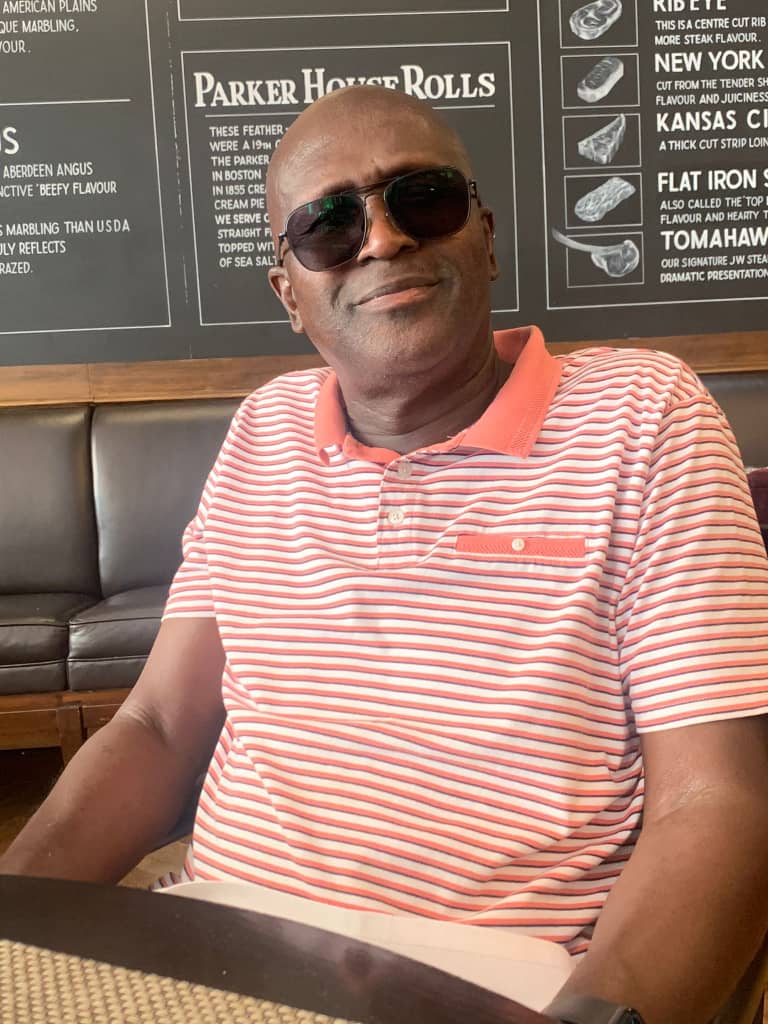 PATRICK DWAMENA, ESQ.
(BUSINESS EXECUTIVE)
Patrick is the Founder and CEO of J&Q Industries, the manufacturer of ECOspa Mineral Water. He is an innovator who has spearheaded many business and entrepreneurial initiatives. He has a strong background in Information and Communications Technology. He brings to bear his expertise as business strategist. His passion for the advancement of women and children for socio-economic growth informed his decision to accept the offer to be a member of the Board of Trustees.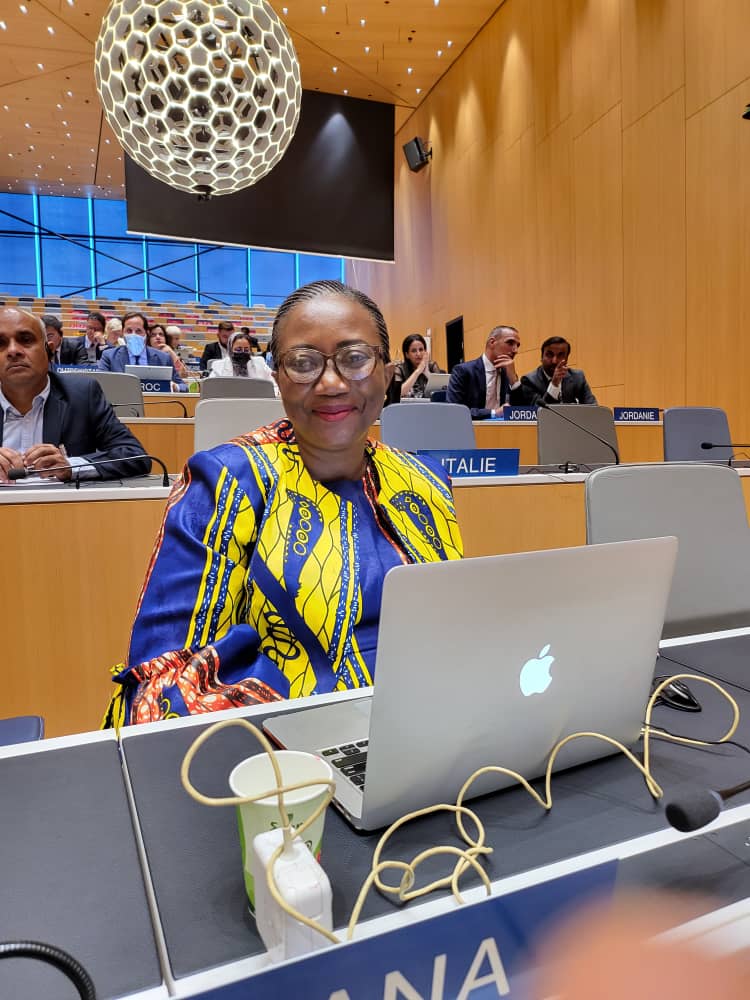 GRACE ISSAHAQUE (MRS)
(BARRISTER AND SOLICITOR OF THE SUPREME COURT OF GHANA)
Grace is a Principal State Attorney with the Registrar-General's Department. She has extensive training and expertise in various aspects of the law Intellectual Property and Patent laws. She is widely travelled, and has represented the country at many conferences and seminars. She has contributed immensely to the development of intellectual property law in the country. Grace has a keen interest in women and children's rights.
This team of dynamic and motivated people will drive and direct the Nimbus Foundation to make it a household name and the prime mover for the empowerment of women and children in Ghana and abroad, drawing from their combined experience in Civil and Public Service, private practice, business and non-governmental sectors.